What was in your mind when you first knew you would have a daughter?
I immediately thought about what I've done wrong in the past and how that may come back to bite me as a dad. I also started thinking about protecting my daughter. At first, it seemed like a pretty daunting task, but I also had to remember that I was also responsible for protecting her mother as well. I knew I could do that, so if I knew I could protect my wife, I knew that I could protect and provide for my daughter. I just wanted to do the right things, be present, and be able to show love. I think dads generally don't really think much about raising a daughter from the time she's born to maybe 8/9 years old. It's about the time that she gets about 10/12 years old, where her body is starting to change, where there is a lot more interest in boys; I kind of fast-forwarded it to those days, and that frightened me more than anything. But, the really special part of being a Girl Dad is when you have a daughter, there's a part of your heart that's activated that you really didn't even know existed. It's like another part of my heart jumped into action, and it's a beautiful thing. And I wouldn't have it any other way.
What other concerns did you have before having a daughter?
I thought about how she would be treated. I thought about the first time her feelings would get hurt by a boy. You know men are weird creatures. There are all of these things we could be worried about, like is she going to be smart, what is she going to do when she grows up? Is she going to show love and compassion to the rest of the world? There are all these other things that you probably should be thinking about, but if we're being honest, as guys, we're thinking about the boy phase, our daughters beginning the process of menstruating. Those are the big things that we care about, making sure that she's safe and that you buy her everything she wants. Men are just wired weird, I guess.
What are some of the life lessons you are teaching or planning to teach your daughter?
Right now, we're having conversations about how to be a good friend and family member and what that looks like. How do we show love? How do we show support and encouragement to our friends? We were fortunate to have an amazing circle of people in our lives who have done some things for us that I just would have never been able to imagine. And that's how you show love. That's how you show people that you care about them. I want her to know what a friend looks like to her, so how should our friends treat us? They should be nice to us, respect us, want us to feel good, and want to support us. But then we should also reciprocate that as well. My daughter is in the first grade, and a lot of the development books would tell you that around the first grade is when new social things start to happen with our children. We always talk about ownership in business. If you're going to be a part of the Super Money Fam, that's just a part of the conversations. My wife's name was Tia; she's currently deceased. One of the things that Tia and I were really passionate about was creating lifestyles for ourselves and our children when we had them that we never had. We were always thinking about investing and owning businesses, so now I'm just continuing that conversation with my daughter.
What have you learned so far from having a daughter?
The biggest thing that I've learned is that I'm a real left-brain, logical type of person. I get into many logical conversations about what I feel makes sense. I've learned that I need to do a better job of listening by trying to understand how my daughter feels and how she processes certain situations. It took me probably too long to get to a point where I was doing that with her mother. But I realized that we're wired differently. Sometimes I may be talking about something from a logical perspective, but she's having an emotional experience or a spiritual experience. And I need to be available for that, I need to be able to contribute to what's happening with her, and I have to be able to support her. I'm not perfect, I'm still a work in progress, but I am aware of some other ways that I need to be present for my daughter besides some of the things that I've been doing.
What are some myths paired with Girl Dads that are not true, and why?
One myth is that Girl Dads will treat their daughters like boys. There is this idea sometimes that when men have daughters, they automatically wished that their daughter was a boy, so therefore, they treat them that way. So they want them to play sports and wear sneakers, which I do do that. But! You want them to be tough or watch the football game, and no, that's just not true. Fathers who have daughters want their daughters to be girls, and they want their hair to be nice and want them to look nice. The biggest pressure that I have every day is making sure that my daughter not only really looks like a little girl but that she also feels feminine as well. And we have a lot of conversations about that. Guys who have girls, we just want them to be girls.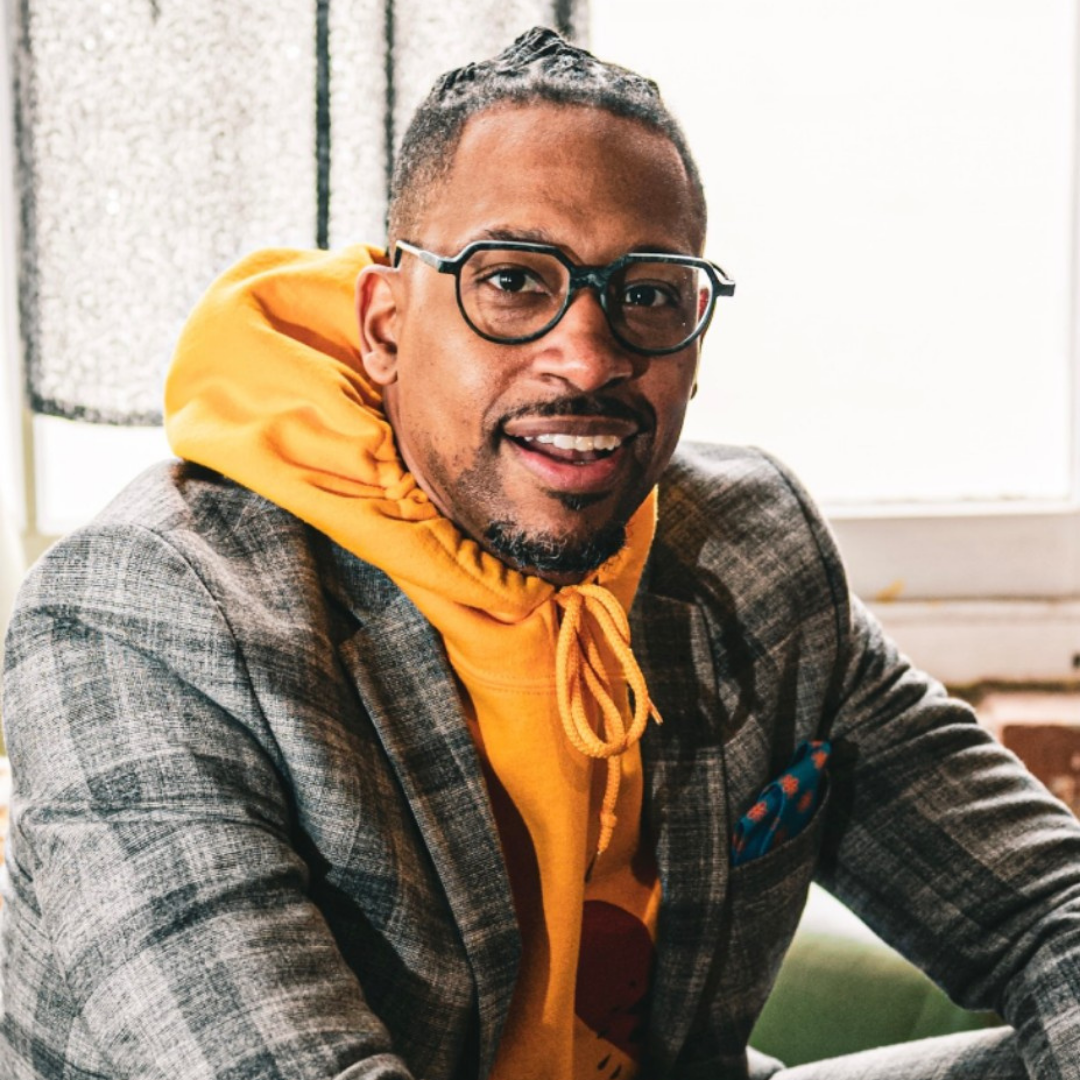 Courtney Hale is a dreamer, a social-entrepreneur, financial literacy advocate and adjunct professor. However, his most important title is Father to his daughter, Ever.
Courtney is the Founder and Chief Hope Dealer of knowledgeBANK, a social-enterprise that creates experiences to improve the financial literacy of youth. Through this work, Courtney has helped young people save over $300,000 and set over 1,000 personal financial goals.
Courtney is the creator of the Super Money Kids, the Super Money Bank and the Super Money curriculum which are designed to not only teach kids the foundations of money, but is also used to support achievement in numeracy.
Courtney hosts financial literacy workshops, serves as a financial literacy consultant and speaks at universities, schools, camps, churches and community organizations with the goal of developing a financially knowledgeable, responsible and empowered next generation.
Courtney has been featured on the Ellen DeGeneres show and received several awards and acknowledgements including a Nashville Chamber of Commerce Leadership Connect selection, Nashville Emerging Leaders, Nashville Entrepreneur Center Social Impact Scholar and he was selected to the inaugural Nashville Entrepreneur Center Inflight Cohort.
Courtney is a Nashville Native and alum of 2 of the city's great institutions, Tennessee State University and Lipscomb University. Courtney is forever inspired by the life of his wife, Tia Barbour-Hale who passed on May 18, 2020.